iPhone 2 and software version 2.0 announced today
Apple unveiled iPhone 2 at WWDC earlier today. Despite many mockups, it does not have video conferencing or all the other wacky features people guessed about.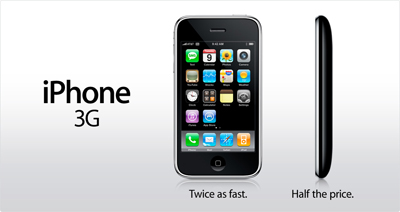 However, it does sport 3G (of course), GPS and a lower price tag, with the 8GB model for $199. The phone will be available on July 11th.
Will I buy one on July 11th? Not sure, will you?